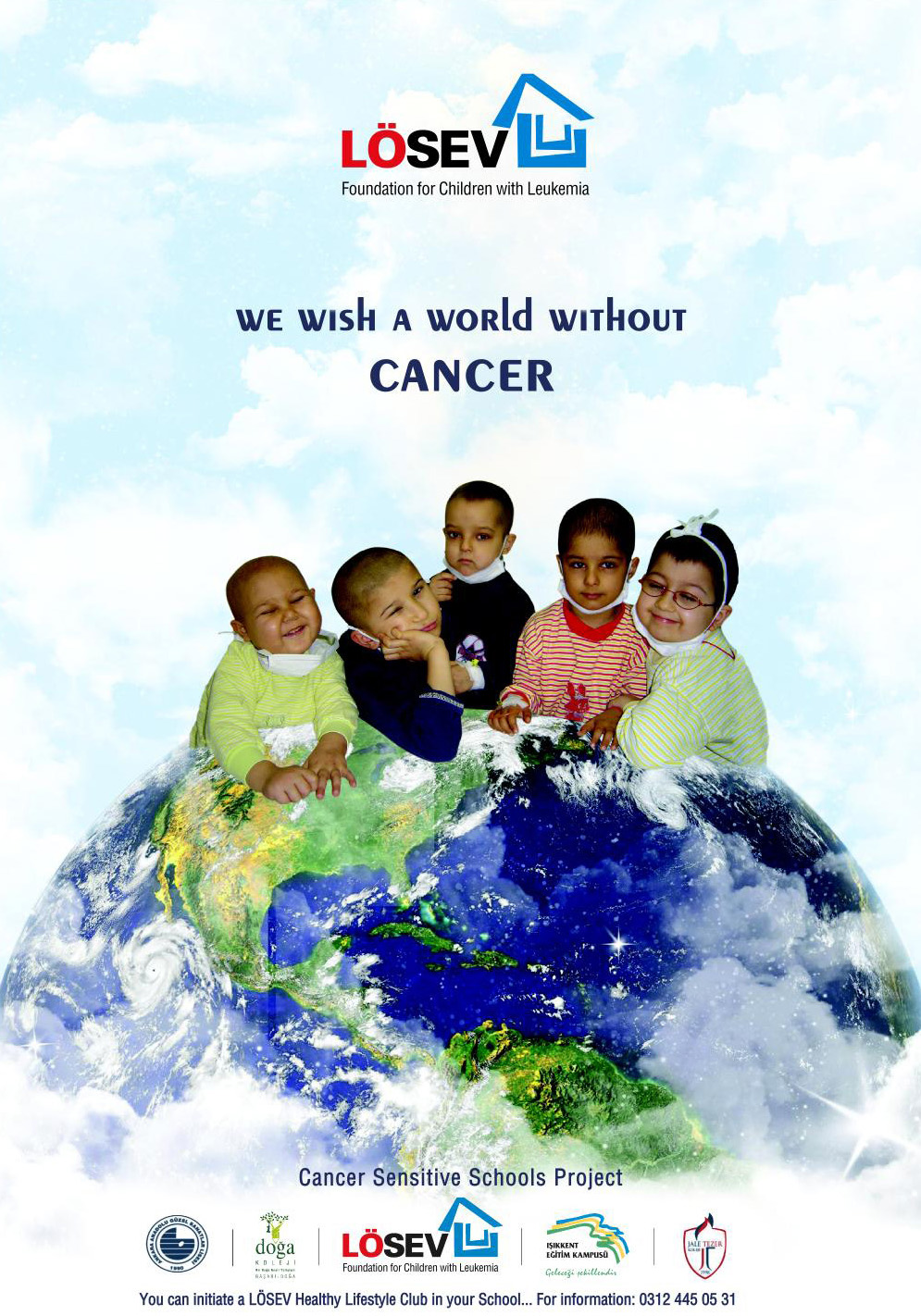 The aim of this pilot project is to form "Healthy Lifestyle Clubs" in school with the leadership of LOSEV in order to make teenagers who are future leaders, parents, scientists and artists aware of cancer diseases and the necessary preventions to avoid the disease.
We believe that Cancer is an obstacle for sustainable development. The short term objective of the Project is to form the regulations of these "Healthy Lifestyle Clubs." The long term objective of the Project is to transform it into a national and international Project where schools adopt a habit to take the measures to avoid cancer with the hope that more schools implement the model. The ultimate goal of the Project is to develop a sustainable model for schools where teenagers adopt a healthy lifestyle so that cancer incidences decrease.
The main activities of the Project will be workshops, round table meetings, seminars and the panel in which teenagers will be working actively for their future.
WHO ARE THE PARTNERS?
The target group is teenagers aged between 14 to 18 in the pilot schools. Teachers, parents and administrators are also thought to be included as the target group since they have an influence on these teenagers. The Project will be implemented simultaneously in Ankara, Istanbul and Izmir through a total of four schools.
Ankara Güzel Sanatlar ve Spor High School (Ankara)
Bostancı Doğa Anadolu
High School (İstanbul)
Özel Işıkkent High School (İzmir)
Jale Tezer High School (Ankara)



Please click to view photogallery…
WHY CANCER SENSITIVE SCHOOLS?

The highest increase of cancer cases are seen at newly developing and industrializing countries. With its booming economy and rising youth population Turkey takes place among such countries. 43 % of the cancer deaths are grown out of tobacco use, nutrition and infection. As an annual mean average 150.000 new cancer cases occur in Turkey. If the action is not taken, 5 millions of people in Turkey will be ill with cancer in the following 20 years and 3.5 millions of them will loose their life. In the other hand unfortunately there are not protective action plans and effective youth policies about the cancer prevention for the youngsters in Turkey.

As we know cancer is a preventable disease and dragging youngsters into an unhealthy life because of our negligence's definitely will mean that we are ignoring our future. We need to make young people conscious of their health and to promote them healthy lifestyles. The role of the schools while doing this is of basic importance. Schools should have a sensitive character and take an action to save young lives..

RESPECTING THEIR SENSITIVITY WE THANK
TO OUR PARTNER SCHOOLS…


The panel "Healthy Lifestyle Can Be Learned" has been effectuated.
Info:
(LOSEV-International Relations)
Tel: +90 312 445 05 31 Fax: +90 312 445 05 32
E-mail: proje@losev.org.tr