This is one of our ongoing projects that we established in order to develop among pre- and primary school children a civil conscience and an awareness of social responsibility.

By introducing LÖSEV and its activities to students and parents, they become sympathetic towards those less fortunate, interested in contributing help, and as a result, there is the creation of future sensitive volunteers in the long-term.
AS A SISTER SCHOOL YOU CAN
1 - Open stalls at your institution, run by teachers or students, offering introductory booklets on LÖSEV, and selling hand-made products (more information on www.ispanak.com.tr). These are produced in our workshops that provide job opportunities for our recovered teenagers and rehabilitation for their mothers. The revenue from these sales would go towards the free treatment of our children. (Additional information about procedure is available on request).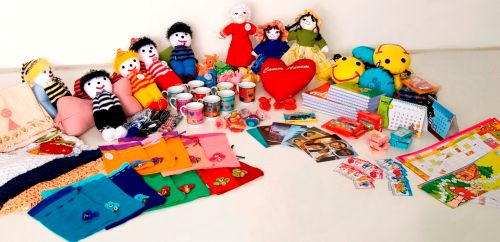 2 - Support us in organizing seminars for your students (and parents) in Ankara, Ýstanbul and Ýzmir, with the participation of our specialist doctor, a young person who has defeated leukemia, our psychologist and our public relations representative. They would introduce leukemia as a disease, while giving information on ways of protection against cancer, as well as providing education on healthy nutrition.
3 - Visit our Foundation, store and workshops in our Guesthouse in Ankara with your students and their parents, providing them with an opportunity to see how their efforts will result in "LIFE" for their peers. Your support would encourage them to become socially responsible individuals.
4 - Share our journal Ispanak (which is published quarterly) with parents who are interested in raising a healthy generation of socially responsible caring adults.
5 - Contribute to our festival during The International Week for Children with Leukemia, which is celebrated in 73 countries by LÖSEV and celebrated every year during the last week of May. Folk-dancing teams, dance or music groups may participate.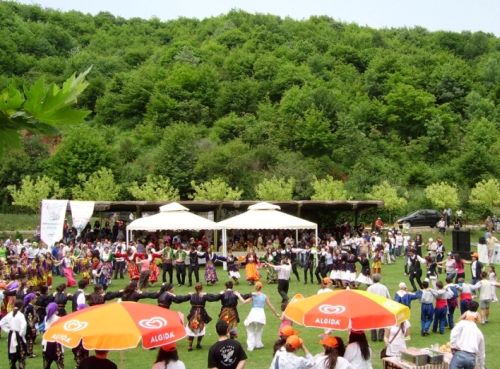 6 - Encourage your students to follow our example laboring in the framework of social responsibility, and become involved as volunteers to our foundation.
7 - Organize a charity bazaar in your school at the end of academic year with LÖSEV as a beneficiary, or support us by allowing us to open a stall for LÖSEV free of charge.
8 - Provide an opportunity for our leukemic children, (attending the School for Children with Leukemia) whose treatments are almost complete, to participate in sports and educational activities at your school, especially on Saturdays.
9 - Advertise your educational institution in our LÖSEV Yaþam and Ispanak journals, which are published quarterly and have a circulation of 100,000.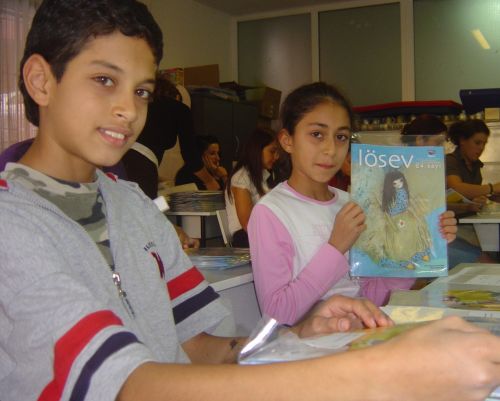 10 - Use LÖSEV greeting cards for announcements and invitations on special occasions and during activities such as parents' meetings.
11 - Nursery or Primary Schools can attach pins with pretty characters made by our recovered teenagers to the report cards and give them to children as gifts.
12 - Educational Institutions providing donations for cities in the Eastern and Southeastern regions can prefer buying LÖSEV notebooks and calendars.
13 - Place the LÖSEV banner on your institution's website,
14 - Give LÖSEV life certificates as gifts on birthdays,
15 - Support summer school activities for our leukemic children and literacy campaign courses for their mothers.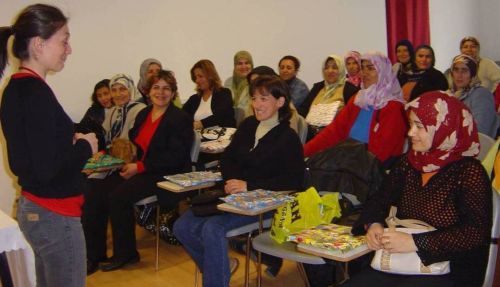 We would be happy to discuss different project ideas and options other than the ones above.